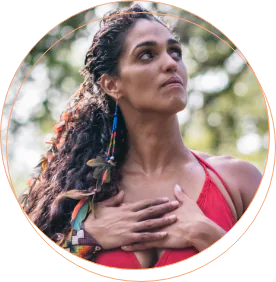 WE ARE A WHOLE CASTLE OF OUR OWN NOW.
I cried for help and got mindful practices like Yoga, QHTT, IQH, Amazonian flower essences, and what not in return. Not only did my dreams turn into reality but I also removed my old beliefs on a lot of things.
I learned that we as women often fall for the gaslighting that the world has subjected us to.

Illuminated Quantum Healing
This is an alchemical method of transformation and awakening that incorporates energy healing, meditative practices, and hypnosis skills to activate instantaneous multidimensional healing through a client's connection to their Higher Self.
As defined by the new earth ascending.org website.


Amazonian Flower Essences
The Amazon is for the natural "pharmacy" while the Flower Essences are liquid extracts from the fresh flower blossoms of a plant that has medicinal properties aiding holistic health. They have a subtle power to tingle our mind and body in a way that only Mother Nature can. Their vibrational energies sync with the human energy field, weaving a magical web for the mental and emotional well-being of a person.