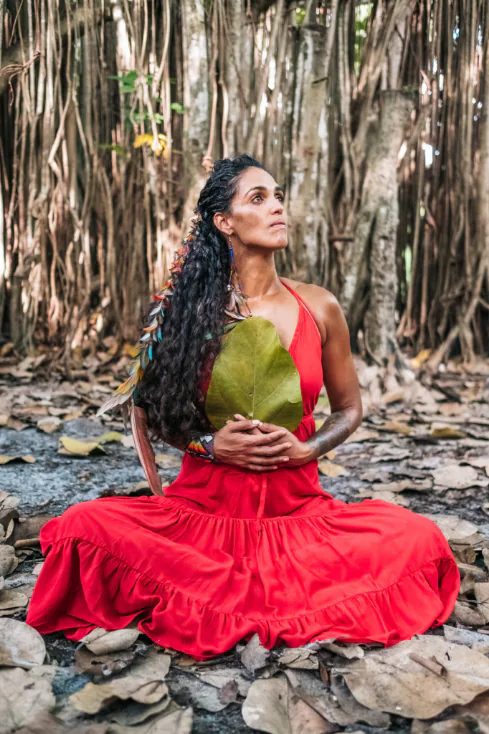 They say live to the fullest while you're young, but that wasn't the case with me. I was 20 and homeless with an empty void in my heart. My father had left me…
Hi, I am Ana Sa and this is my story of love and loss, and dreams and heartbreaks. But above all, faith. Faith in my inner voice that guides me through.
I had an eight-year-old sister and my mother to support when my father left. I worked all day and went to school at night in Rio de Janeiro. It seemed like destiny had sealed our fortune. But, I refused to accept and looked at us as three strong women waiting for better times, and surrendered myself to Yoga to help me through.
To empower others, we need to empower ourselves first…
Growing up as a quiet child in solitude, books were my best friends. At 14, I was already exploring the world of meditation, self-growth, and the importance of our physical vessel which later made me realize my innate passion for empowering other beings – humans or animals. I went on to pursue Exercise and Science even when my parents wanted me not to. Little did I know that my knowledge, experiences that I lived and the wisdom that I gained would come to my rescue when I and my family will need it the most. When I finally fought against all the odds and created my own little world from the ground up, it was time for new beginnings – I got married and moved to the US! Though it felt lonely, I was happy starting from scratch in a new country but life happens when you are busy planning other things. 10 years later, I got divorced. It was the end of my fairytale and now I was all by myself again – hurt, alone, and heartbroken. The guilt and suffering of a broken marriage took me back to my roots to find answers and redefine myself. Once again, I found myself on the roads of exploration of mind and spirit.